Pediatric Dentistry in Gaithersburg
---
---
Dream Smiles Pediatric Dentistry of Gaithersburg provides a range of pediatric dental services. To learn more or schedule an appointment, call 301-327-1003.
As pediatric dentists, we specialize in providing dental care for children and patients with special needs. Early dental care lays the foundation for a lifetime of healthy smiles, so our goal is to make sure every experience at our office is a positive one! We believe that every child's dream smile can come true and are here to help every step of the way!
We provide dental care for children of all ages from infancy through adolescence.
Our pediatric dentistry services include:
---
Click the Images Below for Information about Our Services
---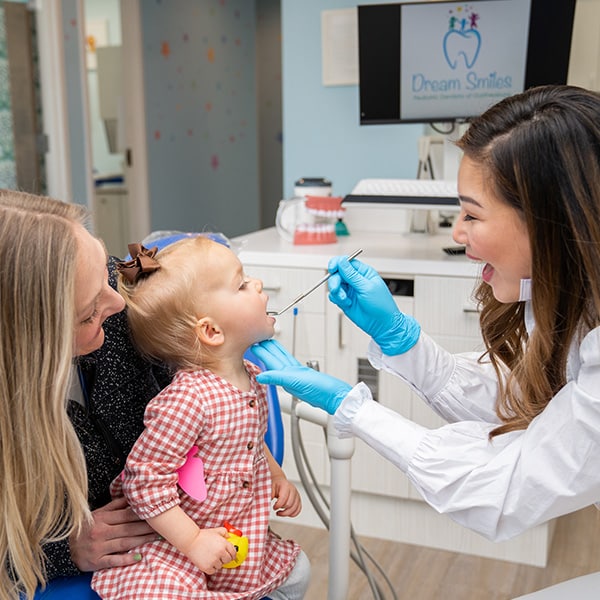 Laser Frenectomy
(Lip & Tongue Tie Release)
---
A frenectomy is a simple surgical procedure performed to release the connection of the "frenum," a connective muscle between two tissues.  There are two types of oral frenectomies that are frequently performed on both adults and children for a variety of reasons. These include lip frenectomies and tongue frenectomies.
---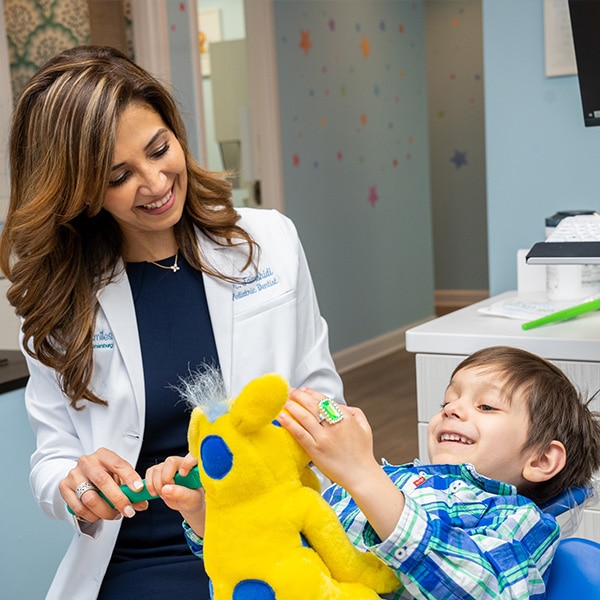 Sedation Dentistry
---
We always prefer to have your child be an active participant in their dental care, but there are times when sedation dentistry is necessary. The decision to use dental sedation is a big one for parents to make, but rest assured, we offer a range of safe, mild forms of sedation that have few risks or side effects. When general anesthesia is necessary, it is only administered by an anesthesiology team in a hospital setting.
---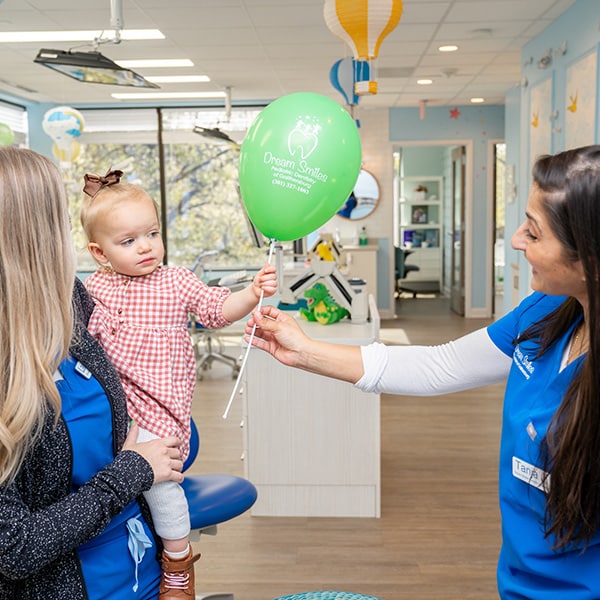 Preventive & Diagnostic Services
---
Preventive care is the most important service provided by pediatric dentists. Along with home oral hygiene habits, regular visits to the dentist are one of the best ways to keep teeth and gums healthy. Our preventive services include comprehensive oral evaluations, dental cleanings, fluoride treatment, dental sealants, and silver diamine fluoride.
---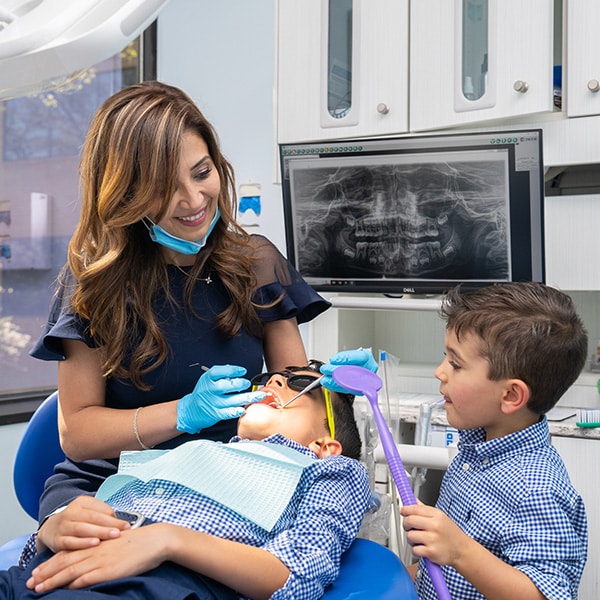 Restorative Dentistry for Children
---
When a tooth is damaged by decay or dental trauma, we turn to restorative dentistry. These procedures restore strength, function, and health to a tooth that has been compromised; in many cases, natural-looking materials are used for restorations, which also improves the appearance of your child's smile. 
---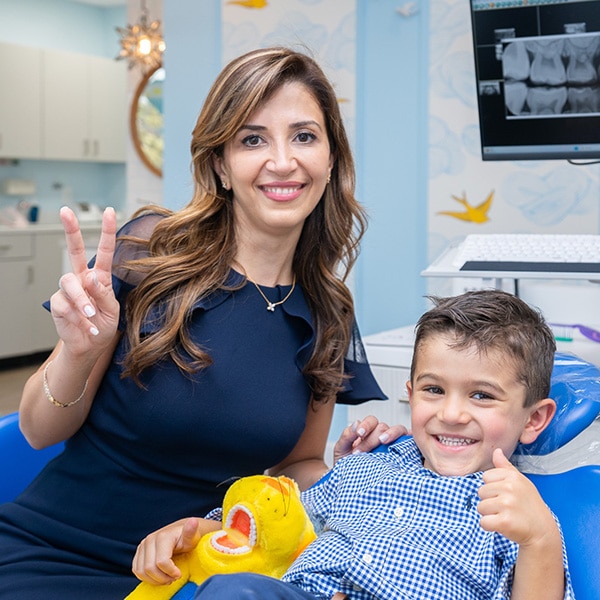 Cosmetic Dentistry for Children
---
At times, accidents and other conditions can make children self-conscious about their smiles. In these cases, we offer safe, gentle, and non-invasive cosmetic dental procedures so your child can smile proudly again.
---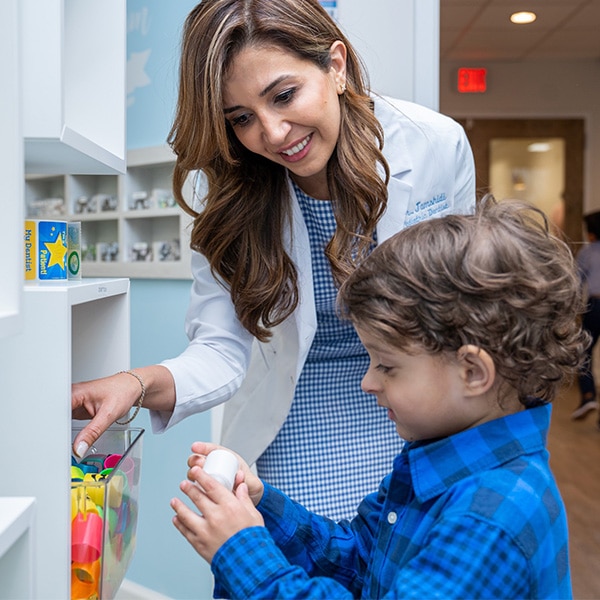 Dental Emergencies
---
Accidents happen, and when your child's teeth are involved, these accidents can be as stressful for you as they are for your child! With prompt emergency dental care, we can minimize the risk of lasting damage and help alleviate any discomfort your child is experiencing. 
---
Frequently Asked Questions About Pediatric Dentistry
---
---