Restorative Dentistry for Children in Gaithersburg, MD
---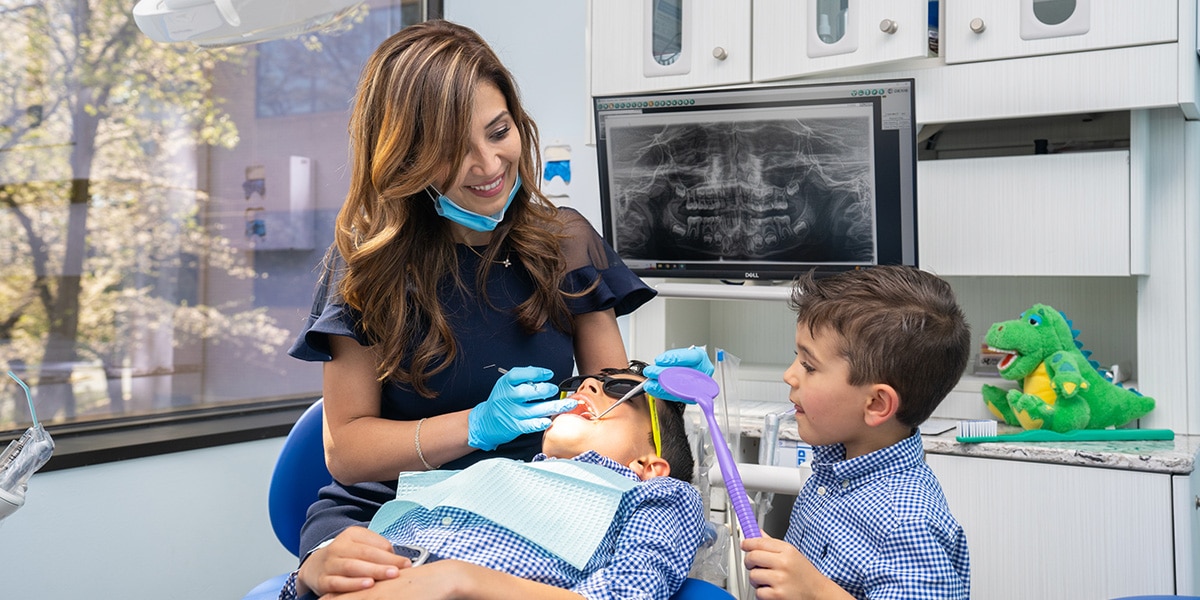 ---
Dream Smiles Pediatric Dentistry of Gaithersburg provides restorative dentistry for children. To learn more or schedule an appointment, call 301-327-1003.
We use restorative dental treatments to restore strength, function, and health to any teeth that have been damaged by decay or dental trauma. When tooth-colored materials are used, restorative procedures also improve the appearance of the affected tooth by blending in seamlessly with the rest of your child's smile. 
We believe that every child's dream smile can come true and we're here to help every step of the way!

Our restorative services include:
---
Composite (White) Fillings
Composite fillings use a material carefully selected to match the rest of your child's tooth for a natural appearance. The procedure involves removing areas of decay, then filling them in with the composite material, which is hardened using a specialized curing light.
---
Dental Crowns
---
When a significant portion of a tooth is damaged or decayed, we use dental crowns to restore function and strength. The damaged areas are removed, then the crown covers over the remaining healthy tooth structure. Options for crowns include:
---
Stainless Steel Crowns
---
General anesthesia, also known as hospital dentistry, uses medications to allow the patient to go to sleep while receiving dental treatment. Patients with high levels of anxiety or with special needs may benefit from this type of sedation. General anesthesia can also be a good option for patients with extensive tooth decay or for patients who are undergoing surgical dental procedures. Dr. Jamshidi can discuss the risks and benefits of general anesthesia to help you decide if this is a good choice for your child.
All Composite Strip Crowns
---
All-composite strip crowns are often used if the affected tooth is visible when a child smiles because they're made to match the rest of their teeth. A pre-formed clear shell is filled with a tooth-colored composite material, then placed over the tooth. After the composite has hardened, the shell is removed, leaving behind an esthetic "white" composite crown.
Tooth Extractions
---
Often, a tooth can be saved with some type of restorative treatment, but on occasion, the only way to restore your child's oral health is to remove a compromised tooth. We offer gentle tooth extractions right in our office using local anesthesia, nitrous oxide, and/or mild sedation if needed.
Pulp Treatment (Pulpotomy, Pulpectomy, or Baby Root Canal)
---
When a cavity is deep enough to reach the pulp inside a tooth, it can cause pain and infection. Pulp treatment saves the tooth from needing to be extracted by removing the infected part of pulpal tissue, replacing it by mineral trioxide aggregate (MTA), a BioActive, hydrophilic, non-toxic and 100% biocompatible material, which promotes healing. Aftwards, the remaining healthy tooth structure is restored with a dental crown until it's ready to fall out on its own.
---
Frequently Asked Questions About Restorative Dentistry for Kids
---
---