Sedation Dentistry in Gaithersburg, MD
---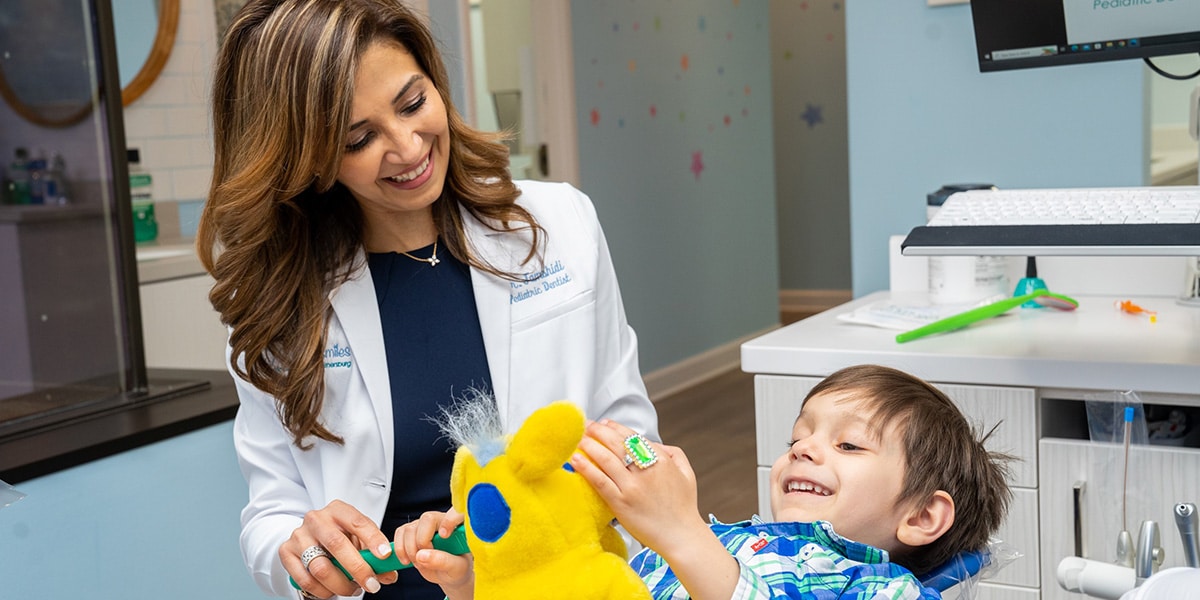 ---
Dream Smiles Pediatric Dentistry of Gaithersburg provides sedation dentistry for children. To learn more or schedule an appointment, call 301-327-1003.
We provide all of our patients with gentle, compassionate care. In most cases, this is enough to help children overcome their fears of seeing the dentist. However, for patients who require extensive dental treatment, have severe anxiety, or have special needs, we offer safe sedation dentistry. 
If you believe your child will require sedation dentistry for their procedure, please contact us ahead of time so we can discuss the appropriate level of sedation with you before their appointment.
---
Topical and injected anesthetics are a safe and effective way to numb a targeted area for a short period of time so that your child's dental procedure is pain-free.
---
Also known as laughing gas, nitrous oxide is the most commonly used form of dental sedation for pediatric patients. It provides the ideal level of relaxation as well as some analgesic effects. Your child's nose is covered with a small mask that allows them to breathe a mixture of oxygen and nitrous oxide. Within minutes, they'll begin to feel relaxed, but once the mask is removed at the end of treatment, the effects will wear off just as quickly. Children report feeling calm and sometimes silly, and some may experience tingling sensations in the limbs, and light-headedness.
---
Conscious Oral Sedation
---
Conscious oral sedation is used for patients who need more help relaxing than can be accomplished by nitrous oxide. Dr. Jamshidi will prescribe an oral sedative for your child to take before their appointment. While they will remain conscious and aware of their surroundings, they will feel at ease. After conscious oral sedation, plan for your child to spend the rest of the day resting at home.
---
General Anesthesia / Hospital Dentistry
---
Patients who require extensive dental treatment or who have special needs may benefit from general anesthesia, which is performed in a hospital setting by an anesthesiology team. If you're interested in learning more about this option, we can discuss the risks and benefits with you.
---
Frequently Asked Questions About Pediatric Sedation Dentistry
---
---
---