Cosmetic Dentistry for Children in Gaithersburg, MD
---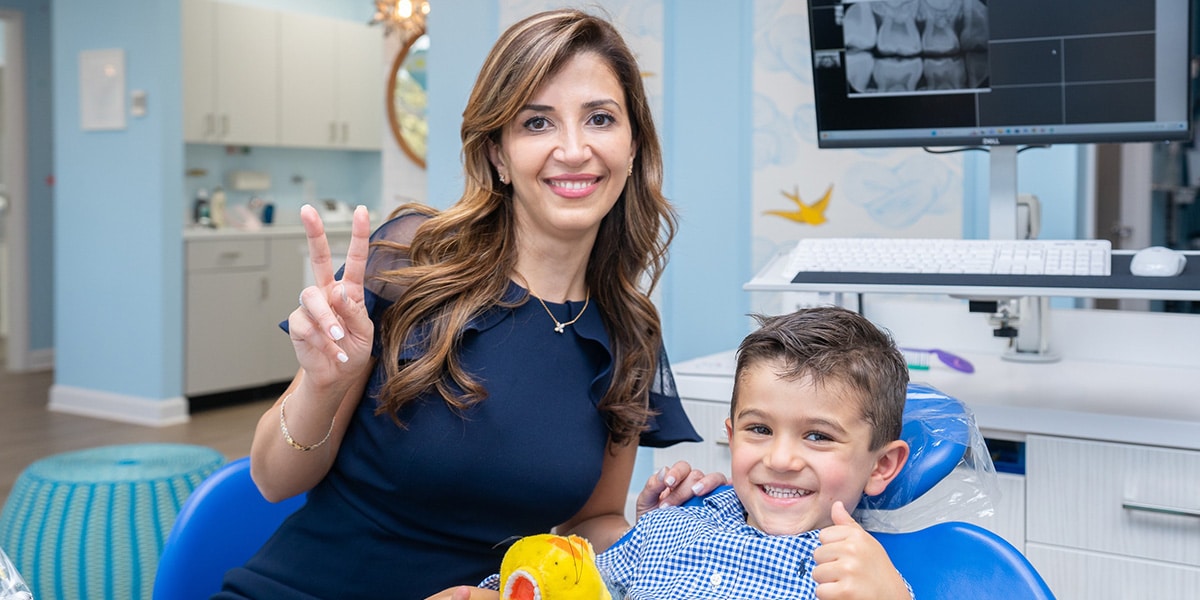 ---
Dream Smiles Pediatric Dentistry of Gaithersburg provides cosmetic dentistry for children. To learn more or schedule an appointment, call 301-327-1003.
We believe that every child's dream smile can come true and we want all of our young patients to have the confidence to show off their smiles. At times, accidental traumas and other dental conditions can make children feel self-conscious about their teeth. In these cases, we offer patients safe, gentle, and non-invasive cosmetic dental treatments. These include:
---
Dental Bonding
---
Bonding is a quick and easy cosmetic treatment that can address a variety of aesthetic imperfections. In pediatric dentistry, the most common application for bonding is to repair teeth that have chipped due to a fall or dental trauma. Bonding is a painless procedure in which a tooth-colored resin material is applied to the injured tooth and carefully sculpted for a natural appearance. Bonding can be applied on both primary and permanent teeth, and it can last for many years.
---
Frequently Asked Questions About Pediatric Cosmetic Dentistry
---
---