As recommended by the American Academy of Pediatric Dentistry and American Academy of Pediatrics, we advise parents to schedule their child's First Dental Visit by their First Birthday or as soon as their first tooth comes in which is usually about 6 months of age. During your baby's first visit, we will review your child's medical and dental history and also review infant oral hygiene practices with you.  It is very important for us to make the first visit as positive and enjoyable for the child as possible. During this first visit, we will get to know your child and help them feel comfortable in the office by explaining what will happen during the visit and showing them the tools we will use step by step. Our board certified pediatric dentists will perform a complete oral examination, and usually a child dental prophylaxis and fluoride varnish treatment (if any teeth are erupted) as well during this visit depending on your child's comfort level.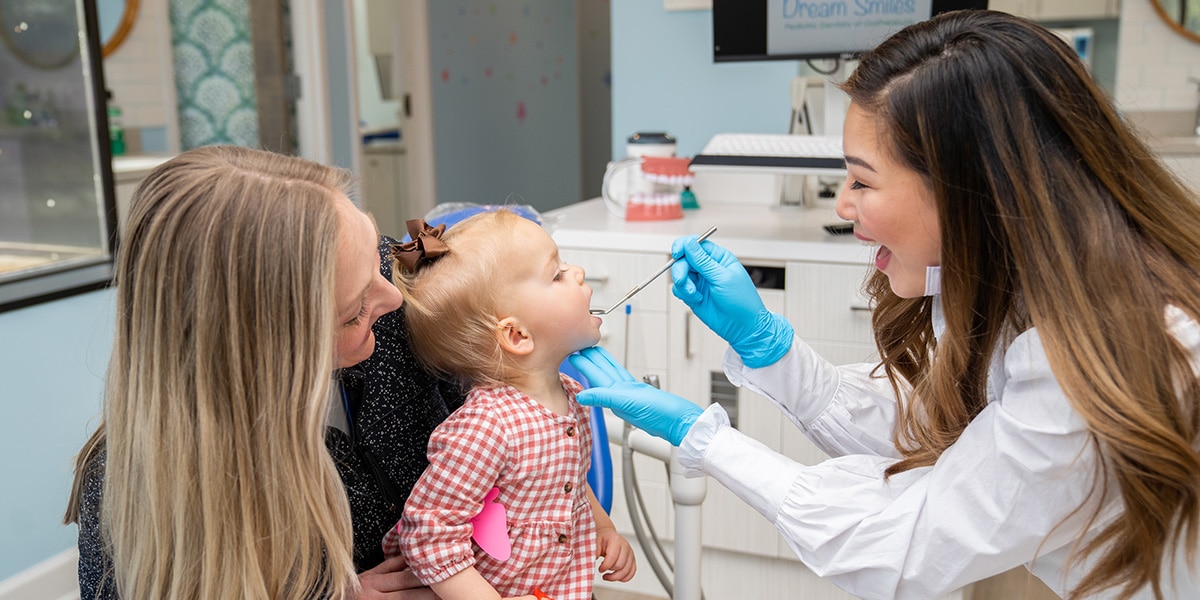 ---
We encourage parents to accompany their child during their first dental visit. This provides an opportunity to see us working with your child and allow us to discuss dental findings and any treatment needs directly with you.
We look forward to meeting you and your child at your first appointment!
Patient Forms